Borosil is a pioneer in manufacturing an extensive range of laboratory glassware and microwavable kitchenware. Their portfolio includes an extensive range of high-quality glassware and 100% pure melamine ware that have the perfect combination of cutting-edge design and enduring quality. Besides this, the brand has recently ventured into Home décor lighting segment. They also have an exclusive collection of electronic home appliances. Their products are extensively available across 5000 retail outlets and are a popular household essential. They have an extensive network of 150 dealers across the country. Their high-quality laboratory goods like glassware, instruments, disposable plastics, liquid handling system, explosion proof lightning glassware goes to top pharmaceutical companies, R&D labs, health and educational institutions who have been loyal customers for the last 50 years
Critical


Business Challenges
Borosil needed an integrated platform where customers could view their huge product range effortlessly.
They wanted to attract customers who would just browse through the website a couple of times and leave without buying a product. They wanted an advanced ecommerce website that would drive traffic and boost their daily sales figure.
They also wanted seamless management of their huge product data from one centralized platform essential for multi-channel output.
45 %

Increase in Conversion Rate

56 %

Decrease in Cart Abandonment Rate

32 %

Increase in Annual Sales Rate

67 %

Increase in Customer Traffic
Here's How We Did


What We Did:

We focused on providing premium customer experience through a persuasive, visually appealing website that reduced the cart abandonment rate. We powered their business with our robust platform and dynamic scalability. This paved the way for a smooth and easy selling process and helped the client to best serve and understand their online customers. We provided the client with an end-to-end solution seamlessly integrated with SAP that helped to streamline operations ranging from order processing to after-sales.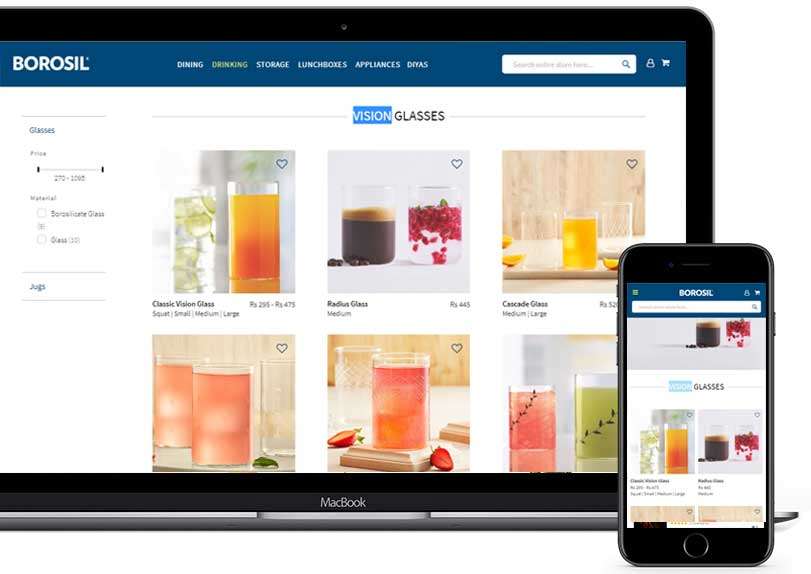 Enhancing Brand Profitability by Optimizing Website & Solid Omni-channel Strategy
Our efficient product description and listing increased traffic and sales resulting in higher ROI. The traffic that was coming was highly targeted and relevant to the brand.
The modern ecommerce website made a remarkable difference to their sales figure by gaining more visibility and engagement on the search engine.
We created a visually appealing website with mobile-first design to penetrate the Indian market and empower their online presence. This helped them to grow in an extremely competitive market. There are more than 1000 products on several top marketplaces.
Efficient Workflow Management with Solid Omni-channel Strategy
Our intelligent omni-channel strategy controlled and enhanced customer experience. We helped the client to provide unified user-experience across all customer touch-points.
We also added a touch of personalization with social networking functionality to drive traffic and create more engagement.
Our platform enabled flexible payment and multi-currency. The client could accept payments in multiple modes- card, cash, gift vouchers and more.
Our integrated platform helped them to optimize inventory and turnover rates that improved the company's performance drastically. The client could get a centralized view of all the warehouses irrespective of the geographic location on one platform. This improved their business operation and productivity.
We ensured efficient and accurate workflow management with hassle-free maintenance.
Our smart cross-channel analytics helped the client to analyze and assess customer behavior and preferences on the products displayed online which in turn boosted their customer base exponentially.