It takes more than great ideas

to make greater impact.

Navigators Software (Navsoft) deploys the world's leading technology to address tomorrow's challenges, today. We enable our clients to reach their full potential by creating meaningful products, digital assets and deeper customer relationships.

We are trusted by leading Fortune 500 companies across 33 countries
 for delivering rapid growth and lasting value, over the past two decades.

Technology is not just about taking businesses to consumers. At Navsoft, it's about making the world more meaningfully connected. We are amongst the first to embrace emerging technologies to power our clients with new-age solutions. Over 800 clients have experienced greater time, cost and resource efficiency as well as overall value creation and profitability.

At Navsoft, we are focussed on making a difference to the way enterprises work, connect and deliver results using cutting-edge technology. Our products, solutions and services have been proven to optimise efficiency and profitability for our clients.

Aligning Intent to Purpose
Application Development
Outsourcing & Contract Solution
Consulting
E-commerce
Devops

Designing Innovative Experiences
Enterprise Solutions
Salesforce
Netsuite
Product Engineering
Cloud

Building Businesses for Tomorrow

Products that define the future
BoostMySale
Grocery & Last Mile Delivery
Need Developers
Clinic & Diagnostic Solution
Our proven process cuts time to market
We are proactive, highly process-driven and committed to deliver your project ahead of time and competition. We keep our clients updated on the project milestones on a daily basis, no matter which part of the world they work from.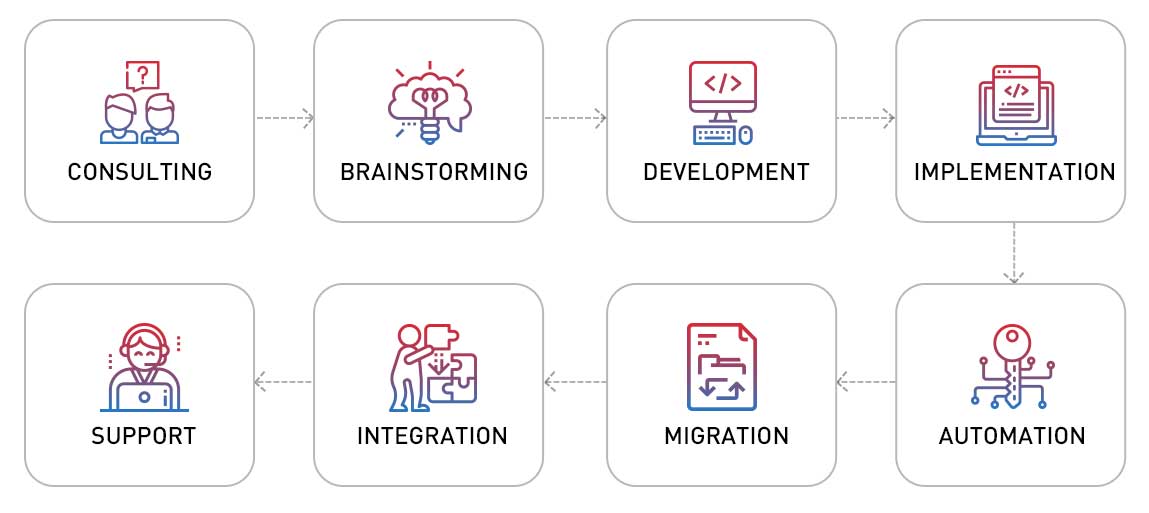 Robust,

Secure Infrastructure

We have invested in a strong and sound infrastructure, capable of delivering efficiency, flexibility and scale to your business as you grow. Our Kolkata and Mumbai Headquarters house over 450+ geeks who passionately develop, deploy and maintain solutions for our clients across the globe.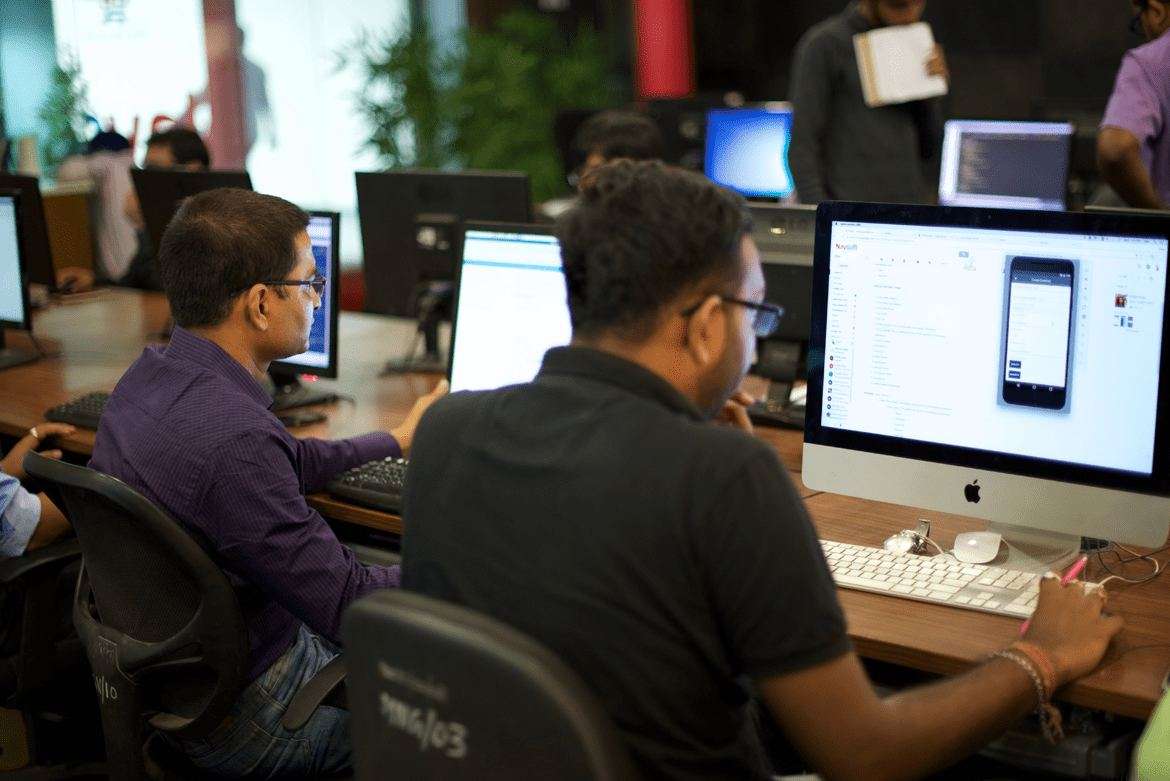 Fully secured LAYER 7 Firewall offering 24*7 protection.
Quickheal Antivirus is installed in all machines for second level protection against virus and malware along with ban on all external devices.
Remote Infrastructure Management with dedicated online support available.
24*7 Emergency and Disaster Recovery facilities are ensured for the physical safety of our infrastructure and all data.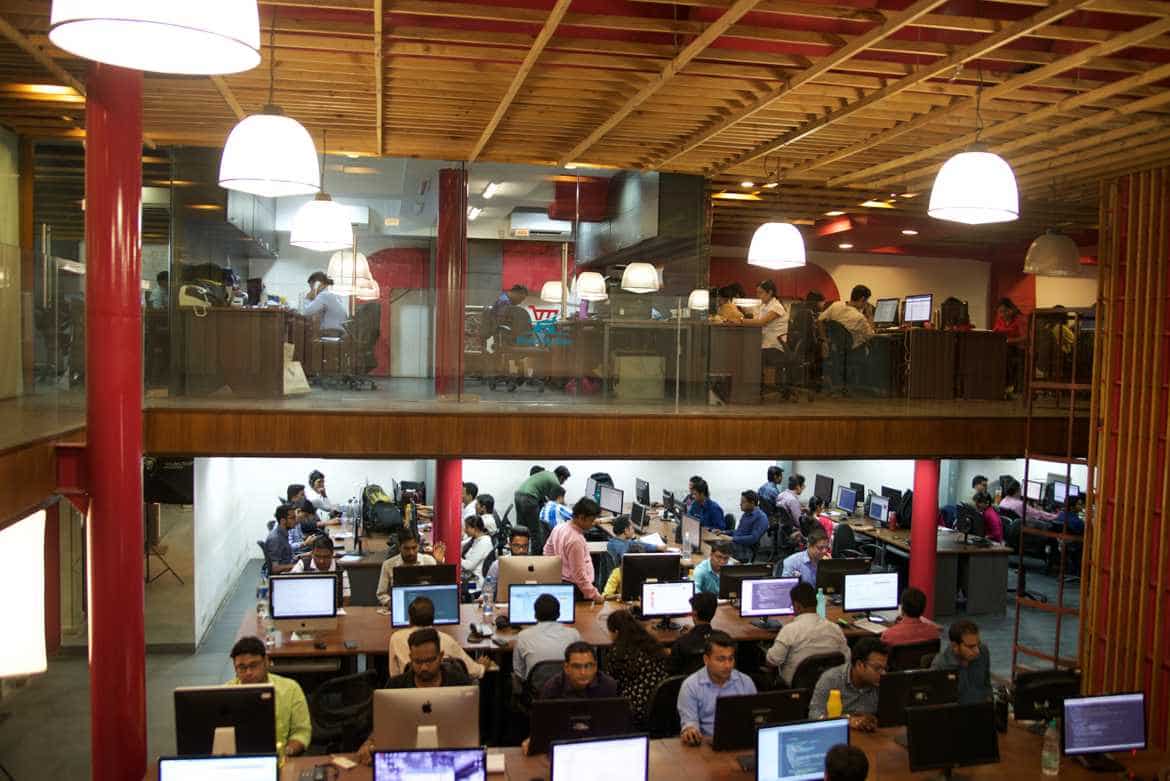 Dedicated Servers that include (1) Domain Controller Server (2) Web Server (3) Database Server (4) SVN Server (5) VM Ware.
Mainframes of large capacities with high performance computers that can process large amounts of data in an instant.
Well-structured and categorically organized 'set up' for usage at various stages – Eg. Development Server, Backup Server, Staging Server, Testing Server, Deployment Server, Hosting Server.
Effective and fully secured Back-up Server on the cloud to ensure no loss of data and usage of Bitbucket for code Repository Backup.
From Vision To
Execution For 800+ Clients