Consumers' Guarantee Insurance Company Ltd. (CGI) is the second largest auto insurer and the third largest property insurer in Barbados. The client is a leading provider of property and casualty insurance, and asset management services to individuals and corporates across the globe. The client has introduced many innovations to the local insurance industry. Products like "Agreed Value motor insurance" and "Automate and Homemate" among others have catapulted CGI to the forefront of the industry over the last two decades.
Critical


Business Challenges
CGI was planning a strategic initiative to establish a long-term relationship with customers by delivering a seamless policy claim and renewal experience.
Their existing systems lacked scalability and manual processes were being used for all major business activities riddled with inefficiency. They wanted to cut short the manual tasks and reduce operational costs for claims processing.
Their main objective was to enhance their service capabilities with an integrated centralized platform that could manage customer profiles, quotes, risks, claims, and renewals accurately and smoothly.
The client wanted a mobile-app to facilitate interactions between agents, customers and the company with speed and efficiency.
They wanted to rebuild their corporate website in order to be up-to-speed with their customer-first approach.
150 %

Increase in Turnover Rate

100 %

Mobility in Operation
Here's How We Did


What We Did:

We delivered a robust ERP solution that increased competitive advantage and long-term profitability of the client. This automated numerous manual processes that significantly reduced the processing time and eliminated the risk of human error. Our solution was designed keeping in mind the principle of scalability and reusability to meet the rising future demands. Our solutions not only enriched the way CGI functioned, but also evolved the overall customer experience and satisfaction, leading to renewed trust, loyalty and growth.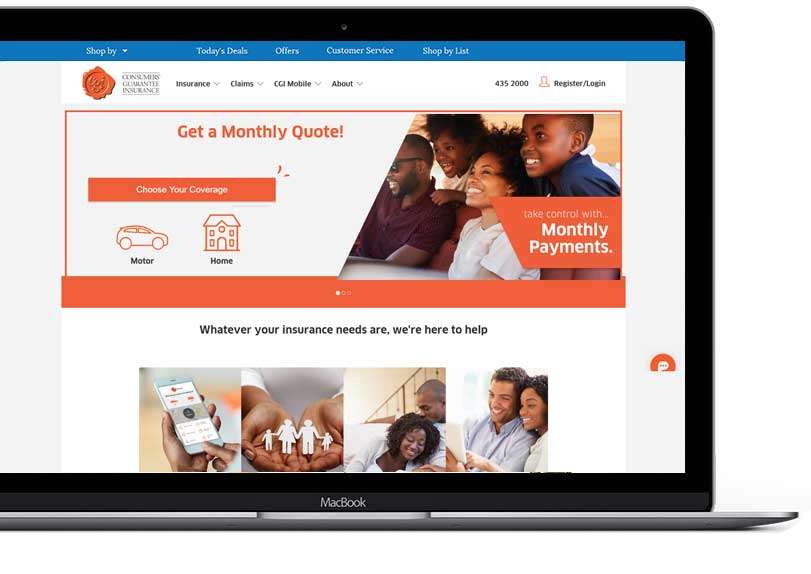 Empowering Agents and Actuaries With Tools
We engineered a centralized platform to streamline data processing on priority, which enabled actuaries to perform faster analysis. Moving away from manual calculations and task-management powered up profitability.
A dedicated dashboard on the mobile-app facilitated agents to conduct risk-assessment, generate quotes, track pending premiums, manage payments, process claims and manage renewals accurately and effortlessly.
They could also address their client's critical requests from the app itself.
Rich Functionalities for Hyper-personalized Customer Experience
Claiming insurance on the spot was a clear winner as it saved valuable time and customers could save the hassles by just dialing the insurance company with personal details.
A special road-side assistance feature enabled customers to raise an support request in case of on-road emergencies like a flat tyre, break-down, battery dead, etc. They received assistance on spot and as soon as possible.
Customized templates for various forms, digital signature, automatic scanning of documents made risk enrollment and renewal process extremely convenient for customers.
Daily scheduler was added to accelerate new risk processing and making those live instantly on the portal.
Our integrated platform could seamlessly link two individual customer accounts and one account holder could check the details and pay the premium of both the risks. This is especially convenient for members of a family enrolled for different types of risks.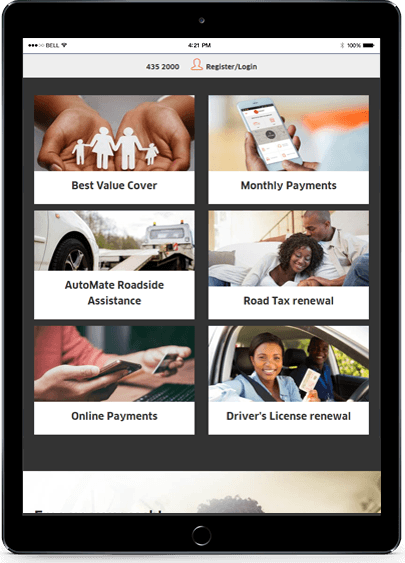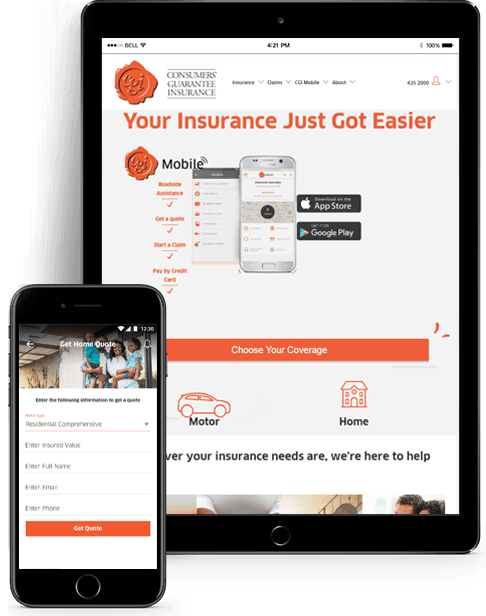 Seamless digital transformation for enhanced productivity and boost in revenue
Our marketing analytics and smart reporting tools gave an insight into the trends and competitions, thereby making many opportunities for cross and upselling.
With the centralized platform in play, the huge database of customers became more streamlined and commissions were calculated with pinpoint accuracy. The productivity of agents could be tracked on a real-time basis.
The unified view of the database helped customer service agents to offer relevant products and increase the sale and renewal of term risks.
Special agent interface made it easier to check customer risk details at any time. The integrated contact management, product view and risk payment handling enabled effective management, keeping costs under control under tight schedules.
We designed a website that personalized a customer's journey significantly at every step with the right combination of products, rich content and user-friendly interface.