With energy consumption on a perpetual upsurge and budgets on a constant crunch, the operational costs for the building owners were shooting through the roof.
To address the challenge and rectify this trend, managers needed insights into how their buildings work, identifying the peak time for office space and energy usage and what utilities are being used the most.
An arduous task for human capabilities needed an
intelligent technology support.
Navsoft transformed


the top most concern for Energy Optimization into the top most priority

Hoist energy partnered with Navsoft to implement a unified and comprehensive industrial energy consumption data solution to streamline the building's entire energy operational workflow process.
Together, we brought to the table our collective strengths that resulted in reduced energy consumption and cost up to 40% and improved efficiency up to 10% with our cloud based intelligent control and monitoring system.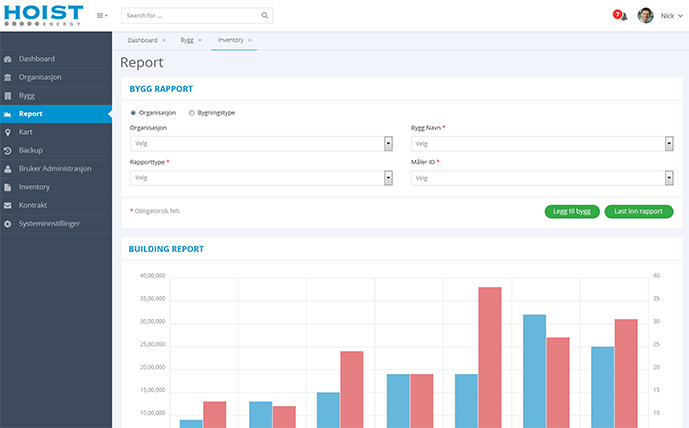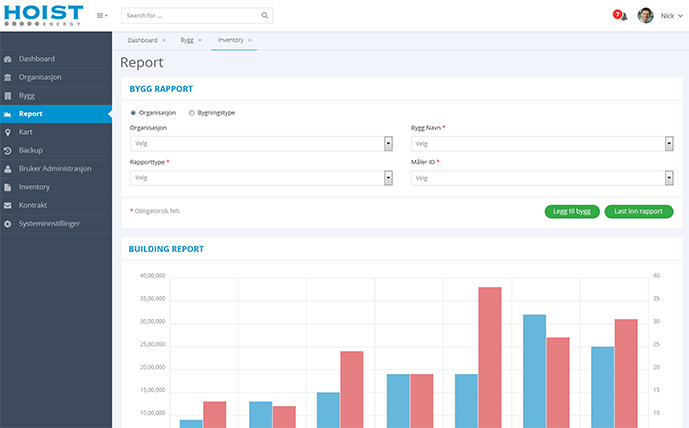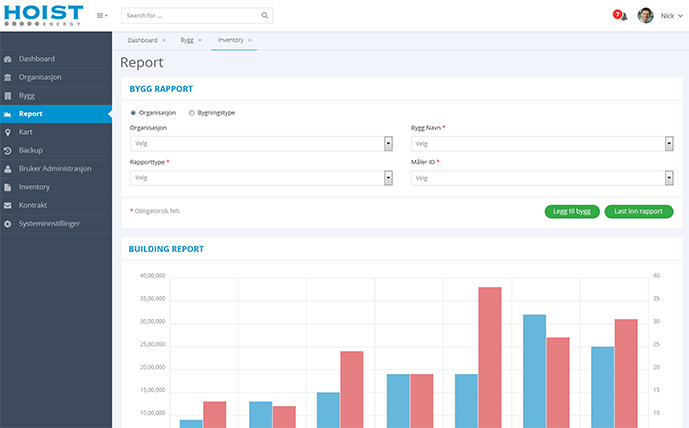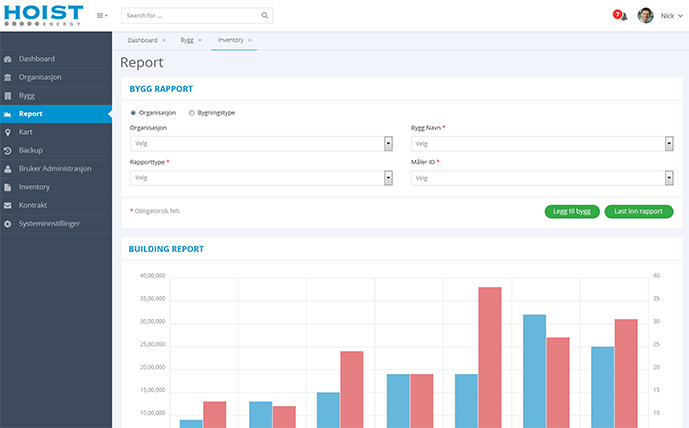 Here's how we did


what we did:

Hoist Energy's vast experience in Ventilation, Service Control & Monitoring Systems as well as their core expertise in Energy Efficiency; put together with our proven expertise in Cloud-based app development helped integrate a robust IoT framework for an intelligent and effective Control and Monitoring System for the client.
A purposeful insight
"Energy should be used only when
its really needed"
A holistic approach to data integration
We engineered a comprehensive industrial energy data analysis platform that facilitated seamless data integration, unified operations and enabled faster decision-making.
01
We synced the Buildings' energy consumption data from various external servers into one secure central application.
02
We instituted automatic backup of all, important data from the local installation of the buildings' energy equipment.
03
We integrated all crucial information such as the technical status, energy consumption, alarm, reports and functional groups etc in one place for a seamless access.
A step towards sustainability
The improved indoor climate resulted in lowered energy consumption and cost; and in turn reduced the corporate carbon footprint for companies associated with our client.
A leap towards scalability
Greater efficiency and significantly reduced operational allowed for greater scalability for Hoist Energy and their clients.
32

%

reduction in
energy consumption
26

%

reduced
energy costs
10

%

improved
energy efficiency
37

%

reduced
heating costs
From Vision To
Execution For 800+ Clients