Dedicated Hiring / Staffing Of Salesforce Developers
Businesses can consult & strategize for FREE with our experts to create a road map & ensure successful delivery of their solutions
SERVICE
Salesforce Consultants
As Certified Salesforce Partners we not only ensure successful implementation with seamless integration, migration and customization but also help you maintain your Salesforce Platform and Services.
Certified Salesforce Partner

We specialize in consulting across multiple verticals like e-commerce, retail, healthcare and manufacturing etc.

Salesforce Apex Programming

We use the Salesforce APEX Programming to integrate your ERP's existing applications, accounting systems, database

Salesforce Application Development

Create customized Applications using Apex, JavaScript, Triggers and other tools for your Salesforce system

Marketing Cloud and CRM Services

We can help you with a range of Cloud Services which include Marketing Cloud, Sales Cloud, Service Cloud etc.

Ecommerce and Magento Integration

Seamlessly integrate Salesforce with your existing ecommerce applications like Shopify, Magento, etc.

Salesforce Customization

We offer customization services ranging from UI enhancement to business logic and even data restructuring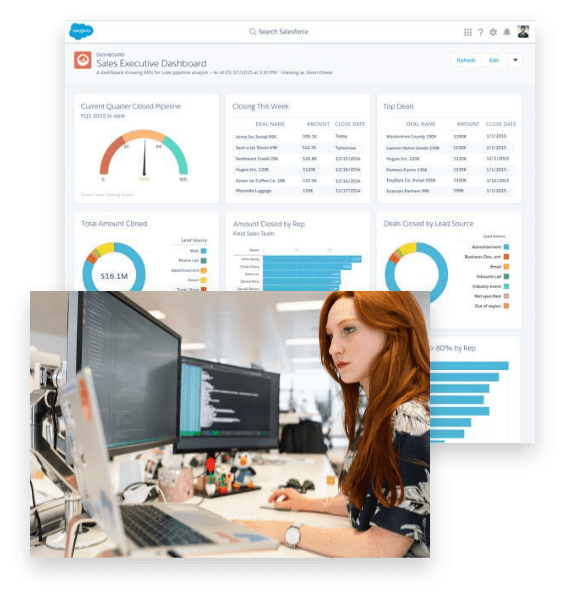 SERVICE
Salesforce Implementation
Improve the performance and operational efficiency of an existing Salesforce implementation in your business environment. Understand the scope for greater efficacy, the action plan for optimization, and the expected outcomes, from a Certified Salesforce Consultants.
Consulting Services

Successful phase wise implementation and data migration ensured with proper consultancy and detailed gap analysis.

Salesforce Support

Increased customer engagement by implementing the right Salesforce processes

Salesforce Features

Maximization of your Salesforce investments by ensuring you take full advantage of the Salesforce features applicable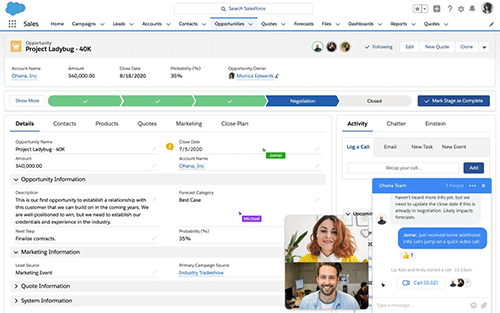 SERVICE
Salesforce Integrations
Get the most out of Salesforce's purpose-built applications and deploy them for your specific business context. Our Salesforce Integration projects are supervised by a team of Salesforce Certified Developers with an understanding of the real-world eCommerce context.
Salesforce API

To use Salesforce API to integrate your existing applications and automate your processes for maximum efficiency

Multiple Business Units

Integration of your multiple business units to streamline information into a single view dashboard.

Commerce Cloud

Seamless integration of sales, marketing & commerce cloud to achieve incremental value & platform benefits.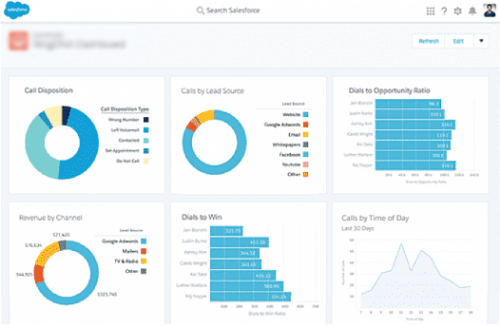 We Not Only Offer All The Above But Also
Treat Your Projects Like It's Our's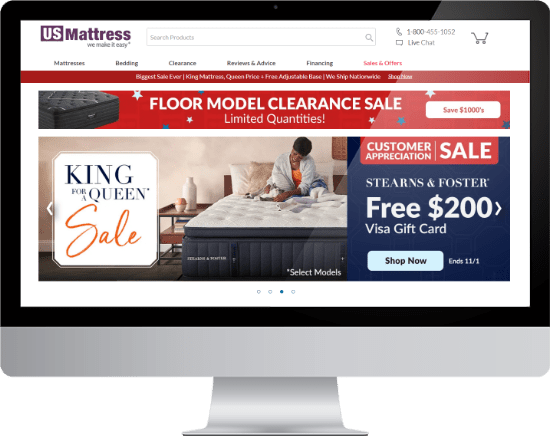 CASE STUDY
Our customers have experienced the true potential for business transformation with Salesforce. You could be next!
See how The US Mattress achieved shorter lead times, faster order fulfillment, and global delivery capabilities with Navsoft's Salesforce implementation solution.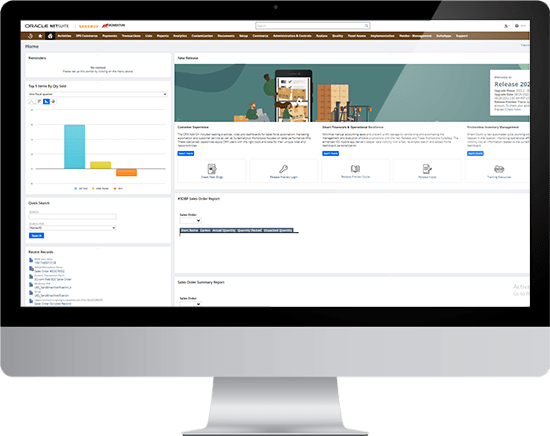 CASE STUDY
Navsoft offered innovating packing it solution that allows you to pack your products smarter and faster
Our FreightSnap Connector allows you to grade the line item dimensions of your Salesforce orders. Whereas, 3DBinPacking Connector automatically calculates the box spaces and finds out the optimum.
800+ CLIENTS
Tired of having your Salesforce implementation stuck in an echo chamber?
Let our team of expert software consultants and Salesforce developers help you seamlessly, quickly, and efficiently implement or customize your Salesforce environment.
LET'S CONNECT
Contact Form