Signature Systems Group, LLC is the world's largest manufacturer of modular flooring, industrial matting, fencing and roadway systems, serving events globally. Headquartered in Flower Mound, Texas, they also have manufacturing, sales and distribution facilities in New York, Maryland, Florida, California and the United Kingdom.
Critical


Business Challenges
The client was constantly at challenge due to operational limitations of their outdated version of Microsoft Dynamics NAV ERP system.
The client was facing major limitations in providing their employees a single source ERP truth due to the lack of integration in spite of spending a great deal on maintenance.
35 %

Increase in Productivity

49 %

Enhanced Business Efficiency

28 %

Increase in Annual Sales Rate

22 %

Reduction in Maintenance Cost
Here's How We Did


What We Did:

We helped them to define a complete digital transformation roadmap in their journey to become a fully digital enterprise. We built a robust modern, fully connected and data-driven network for SSG to drive highest efficiency from assets, people and processes.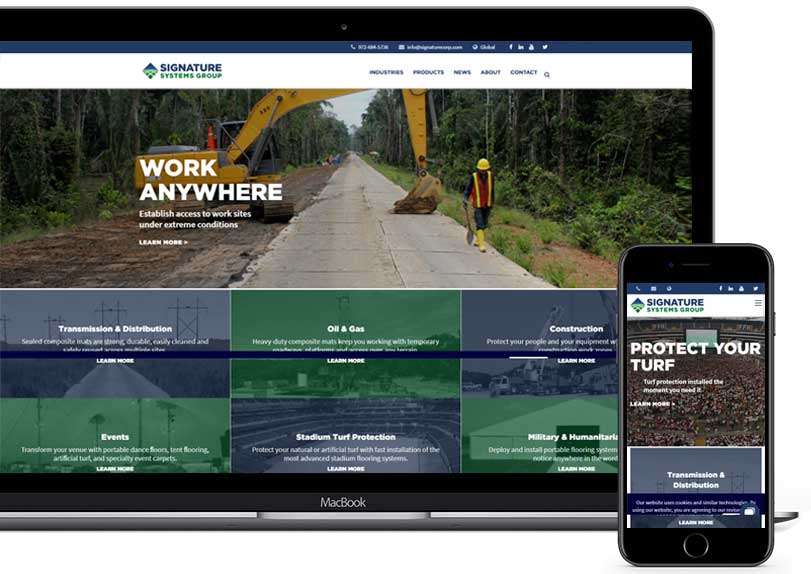 Optimizing Business Efficiency and Accelerating Sales
We integrated their ERP and CRM systems to enable seamless data exchange between Sales and Finance teams.
We evolved their processes from legacy manufacturing to an advanced, digitally driven practice right from budgeting to tracking scrap by-products and everything in between.
We plugged-in smart modules such as taxation, third party creditibility, reference checks and freight to automate time-consuming processes, calculations, invoicing and trackers that caused them huge loss of time and business in the past.
Gaining Trust and Loyalty of Customers by Redefining the End-user Experience
We designed a customer-focused portal with complete access to order history, invoices and ticketing system
We made it approachable, accessible and responsive.
We helped them to drive a better ROI in less than a year.
We delivered radical transformation through seamless integration, process automation and a smooth end-user experience, in turn nailing down their biggest profit killers: maintenance.